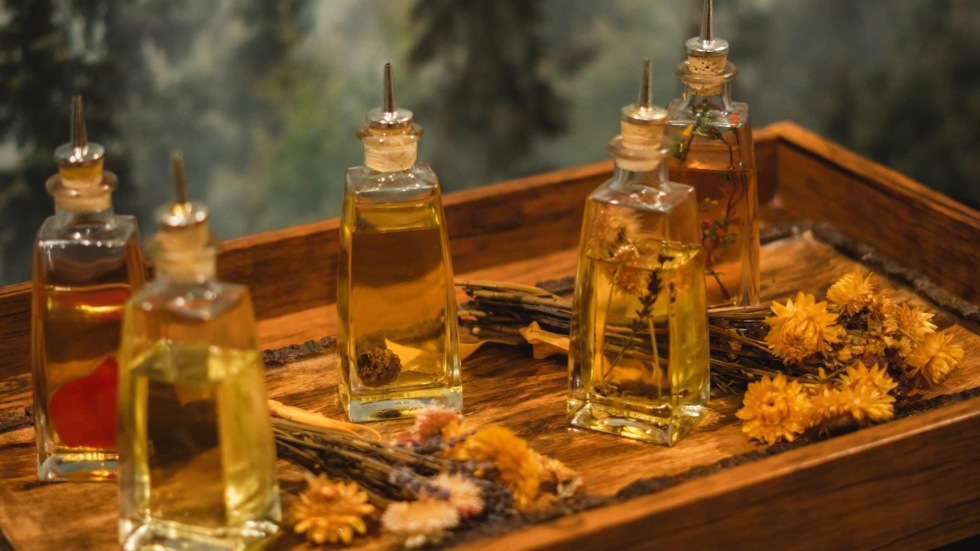 Cranberry - The base is made of 100% organic argan oil, which gives the skin suppleness, stimulates the process of skin cell renewal and acts as a significant antioxidant. The aroma of cranberries gently pamperes the senses and leads your mind to a perfect balance. After use, the skin will appear velvety soft, it will be noticeably smoother and more flexible when touched.
Lemon balm - It is an excellent oil for calming and relaxation. Lemon balm essential oil together with vitamin E, restores the flexibility and elasticity of the skin, softens it and gives it a youthful appearance back again. It harmonizes the body and mind and pampers with its delicate sensual scent.
Meadow flowers - Thanks to the combination of extracts from meadow flowers and essential oils, it relief muscle tension, helps blood circulation and warms the skin. Organic organic oil Meadow flowers caress your mind, release emotional tension and certainly improve your mood thanks to it's delicate scent of blooming spring meadows.
Roses - The essence extracted from roses can evoke strong emotions and feelings, while it may attract sweet dreaming. It is very gentle, light and helps to calm and soften the skin. Rose essences soften, tone, help hydrate faster and protect against free radicals. The fragrant component of the essences open the heart of love, self-acceptance and help to rediscover the pleasures of life.
The essence of the forest - Ideal for massage for releasing physical or mental stress. It leads to a calml feeling, relaxes and restores energy to all skin types exposed to stress. Spruce supports healthy breathing and provides a feeling of balance and mental grounding. The woody scent of the forest has a beneficial effect on the body and spirit.