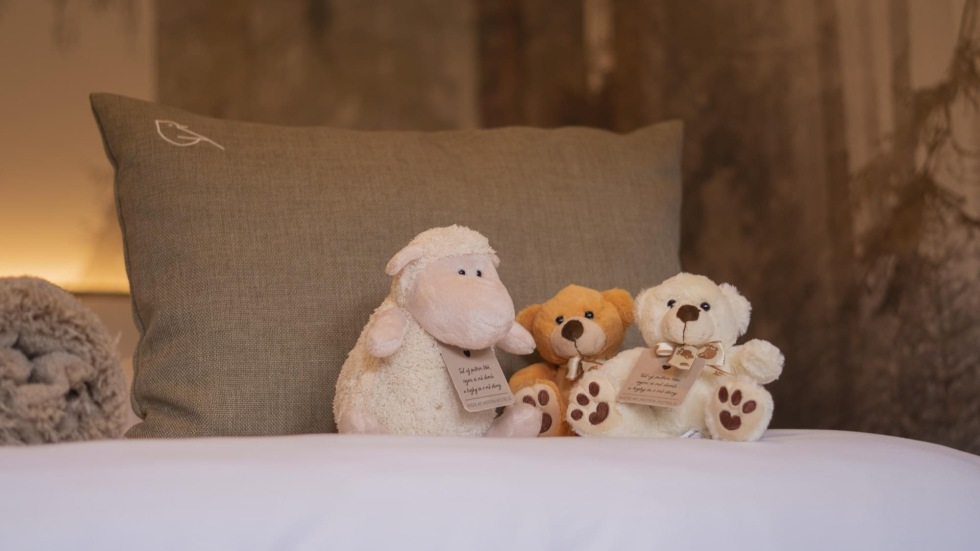 Children more than welcome
Your children are very welcome in our hotel. We know how to light sparkles in their eyes and bring smiles to their faces.
We are happy to arrange baby-sitting, ski schools, an experienced Ski instructor, bike or scooter rentals, tickets for the bobsled track, Monkey Park or Adventure Park. The playground at Medvedin a sv. Petr with beautiful views are great for the entire family. For the little ones we can provide baby monitors, changing table or a baby crib. From spring to autumn, the hotel also has the opportunity to use Kubova Herna, and during the winter you can use the children's corner of our sister hotel Savoy next to Soyka.
We remember being kids too and we base our services and attitude to children on these memories. We like playing with kids and we believe they like playing with us.
Charges for winter (per night)
0 - 3 years: free
3 - 6 years: 500 CZK (extra bed)
3 - 6 years: free (parents bed)
6 - 12 years: 500 CZK (extra bed)
6 - 12 years: 200 CZK (parents bed)
12 - more: 750 CZK (parents bed or extra bed)
Charges for summer (per night)
0 - 3 years: free
3 - 6 years: 350 CZK (extra bed)
3 - 6 years: free (parents bed)
6 - 12 years: 350 CZK (extra bed)
6 - 12 years: 200 CZK (parents bed)
12 - more: 500 CZK (parents bed or extra bed)